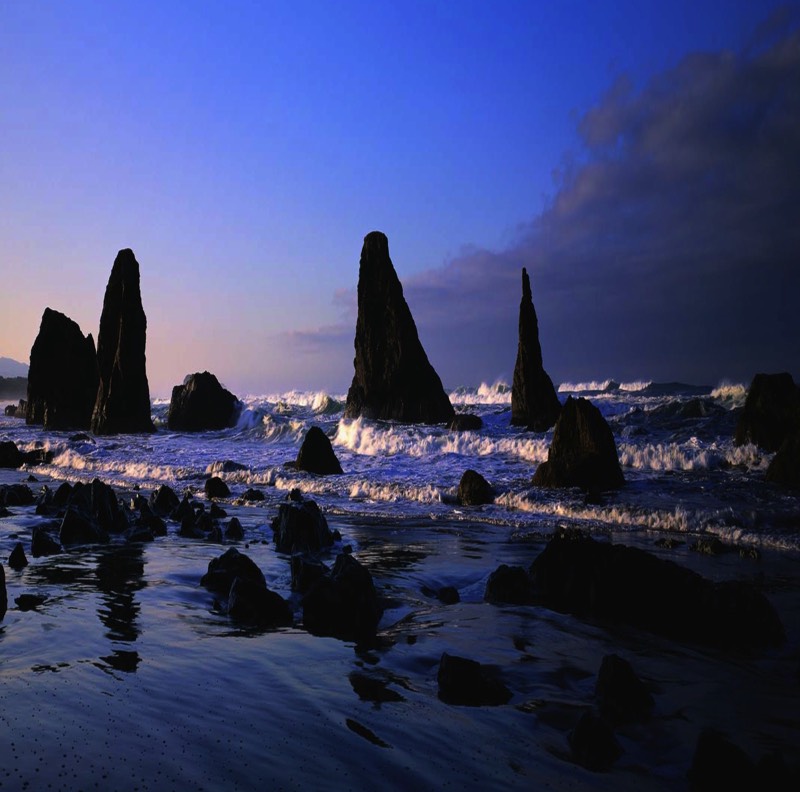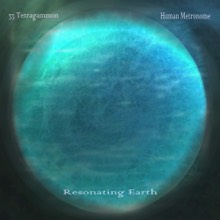 Resonating Earth
by 33 Tetragammon & Human Metronome
(3-26-2009)
Reconnecting
This album is the first of probably many collaborations between Human Metronome/Apollonius and 33 Tetragammon. As we were releasing and preparing to release our solo albums it became apparent to us, via our intuition, that our musical talents needed to be combined. The feel of the album was established beforehand and became the vantage point for the composition of the music. Each song needed to have a connection with our vibrating, resonating earth. A selection of best-of-but-never-released material was made and some new songs were composed especially for the album. The end result is an album that grants one the opportunity to reconnect with the planet and to establish a new sense of harmony between oneself and the earth. It is recommended to listen to this album in nature, at night at low volume.

What others say:


Hi guys, I read about your album "Resonating Earth" in the Shaumbra newsletter. I downloaded both Resonating Earth and Universal Ripples. It's amazing beautiful music, taking me to the depths of earth, outerspace and other realms. Reminding me of era's, places and lives I've been in. The complete Journey of Angels passing through my consciousness. Especially "Universal Ripples" has a very calming and soothing effect on me on this lazy Sunday, watching the snowflakes gently falling. Resonating Earth is great to listen to late at night in the confined safe and sacred space of my home, where nature is also because of my strong connection with it. Funny side effect: my crystals are coming back to life again! They've been dormant for a long time. Now the clear crystals are vibrating with life in a whole new way! With much appreciation and love, Anonymus, Castricum, The Netherlands


This album is available through the many digital stores both as a factory pressed cd and many digital formats including FLAC (Bandcamp), mp3, Apple lossless etc.


Consider supporting the artist by buying our music from
Bandcamp
since this store is one of the most equitable towards the artist in terms of revenue.

Review by Encyclopedia of Electronic Music

Resonating Earth starts with a massive title track that lasts for 15 minutes. It consists of really deep drones and gentle chimes - very meditative and a tad dark. The drones fill the sonic space like vapour that fills the air. After a while, bird songs and flowing water effects are added. Following the 6-minute mark all gets quiet with only a couple of noises in the background. Some intense echoing textures appear together with processed bells and other unidentifiable sounds. A tabla rhythm starts, taking things to Tribal Ambient territory. Good stuff.
"Zero Point" follows in similar direction, with the drones being more of a breathing, airy variety this time.
"Separate Self" distinguishes itself by having something that resembles a slow pulse. These vaguely rhythmic structures are juxtaposed with a mysterious backing of synthesizer pads and gently reverberating chimes / bells.
"The Final 5" continues in similar fashion - a slow pulse is wrapped in intense drones as crashing, thundering effects disrupt the flow at odd intervals.
The track segues into "Gradriel". The drones depart, leaving us in a void, only sparsely populated by resonating electronic sounds. Soon insistent synth pads appear, oddly contrasting with the bell-like flourishes. I am reminded at once of "Art Forland" project from IC label and some quieter stuff from Centrozoon.
"Cosmic Hweeldi" is a different beast altogether, being a gentle drone fest filled with tribal rhythms. Fans of Oophoi and maybe also some Steve Roach will dig this one. It's the most intense track and possibly the best one so far. The final part is ethereal and rhythmless. "Triumphant Discovery" has a lighter edge to it. Almost new-agey in its tone, it still has enough depth and shade to make up for a nice, concentrated listening. Finally, "The House of Aluxes" introduces a darker tone again, with low drones, percussion and lots of mysterious pads. Some nice guitar plucking finishes off this nice and varied album.

There is a certain coldness to the music of 33 Tetragammon and Human Metronome but for fans of the darker forms of ambient expression Resonating Earth will be pure sonic nectar.

© 2009 Artemi Pugachov / Russia