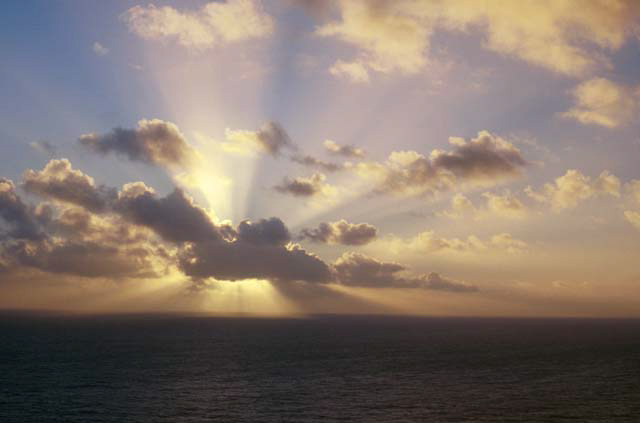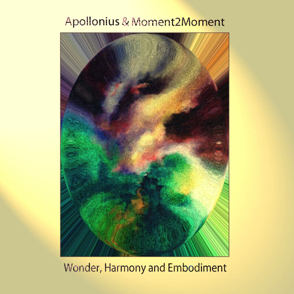 Wonder, Harmony and Embodiment
by Apollonius & Moment2Moment
(9-15-2018)

When we started out on this journey, we had no idea what to expect. How could the amazing instruments of Moment2Moment with their unique sonic character fit in with the floating, sometimes very abstract ambient textures and sounds of Apollonius? But after some shuffling around, the right balance was found and every instrument and sound found its most optimal sonic location. Some instruments are more hidden within the ambient soundscapes (e.g. crystal bowls) and others stand out more (e.g. kotamo and hang). Some instruments need more breathing space to let the listener fully take in al their sonic nuances.
Each one of us has their own particular feeling or theme that best describes their experience of making this album. For Jos, it is the word 'harmony.' He is in awe that three musicians were able to speak the same musical language without the need for a score or complicated arrangements. Quite suddenly sacred moments of musical alchemy ensued which will always be cherished by him. For Carine, the word 'wonder' came to the fore. She is constantly in wonder at how the logistics of the Universe are capable of letting her encounter just the right people and circumstances to be beneficial for her at just the right moment-just like this project.
She saw the confirmation that when we follow our heart and truly surrender to it, all the musical pieces of the puzzle fall in place. For Eelke the word 'embodiment' describes the whole musical journey the best. He noticed that while working on the music a deep immersion of his soul took place within his third dimensional self. In this way he took notice, first hand, of the deeply transformational capabilities this music exudes. All three of us felt we were guided by unseen forces to embark on this musical quest and were strongly guided while producing the album itself. We feel we are channelers of music and have therefore strived to minimize the interference of our individual separate selves in the process. We sincerely hope that this music will reach those people who are on the path of re-connecting the dots of their fragmented selves. We hope it aids the listener in finding more unity within themselves and with the outer world-and even beyond that. In this time of enormous transition, this planet is in dire need of art that lifts people up from the dying paradigm of our 'matrix- society'. This piece of music is a very small and humble attempt to do just that.

With love Carine, Jos and Eelke.


Order CD or download a copy
here
Psycho-acoustic Properties of Instruments

Some of the instruments used on this album are so rare they are hardly ever heard recorded in any format whatsoever. They possess unique qualities like extreme decay-times, strong resonant tones and unique harmonics. Each instrument has a special ability to imbue its signature frequency which can be deeply felt within a person's body and mind. The psycho-acoustic properties can sometimes be noticed immediately, and sometimes only hours later. It is the willingness of the listener to let go of limiting, disharmonious "energy-constructs" that determines if the healing qualities of certain sounds will have a lasting effect.

Instruments used on this album

Crystal singing bowls, crystal didge, crystal pyramid, crystal harp, metal singing bowls, gongs, hang, kotamo, overtone singing, wind chimes, windrollers and diverse software like physical modelling instruments.
credits

Review: Richard Gürtler

My brief review of "Wonder, Harmony & Embodiment" CD by Apollonius & Moment2Moment
Nebulously sweeping and dissonantly intriguing drones are tiding above, while contemplatively embracing tinkles sneak in along with inconspicuously permeating choirscapes and intangibly helixing murmurs. Mysterious overtone spirals with ethereally embracing chants meticulously interact with tranquilly glimmering hang patterns. Piquantly rawer tapestries juxtapose with lighter, monochromatically reverberating hums. Subterraneanly meditative realms are invaded by desolate rumbles, perplexing voices and gossamer signals. Distantly elusive didgeridoo growls are guarded by immensely expansive meridians. Warmly panoptic vistas, reinforced by organic shimmers, clandestinely transmute into monumentally vertexing derelict hums with ear-bending transcendental glimpses and relieving diaphanous chimes. Blossoming biotic symphonies, coalesced with introspective quietudes, navigate towards awe-inspiringly infinite horizons guided by celestial choirs and occasionally augmented by mind-bendingly pungent tremors and piercing bells.
66 minutes long "Wonder, Harmony & Embodiment" brings together Dutch soundscaper and painter Eelke van Hoof alias Apollonius (used to act as Human Metronome) and Belgian duo Moment2Moment. Carine Janssen and Jos Vrinssen are known for their use of unique, mostly crystal instruments like singing bowls, didgeridoo, harp, pyramid plus other tools like metal singing bowls, gongs, kotamo, wind chimes or hang. The CD, limited to 200 copies, is out since September 2018 on Resonating Earth, the label run by Apollonius and his kindred spirit Wasili Papadopoulos aka 33 Tetragammon. Apollonius' sonorously in-depth dronesculpting is masterfully bridged with acoustic finesse and overtone/vocal mastery of both protagonists behind Moment2Moment. "Wonder, Harmony & Embodiment" alchemistic chef-d'oeuvre is as much balmily translucent as enigmatically singular, as much serenely comforting as disruptively transporting. Huge applause for Carine, Jos and Eelke!!!
Richard Gürtler (May 17, 2020, Bratislava, Slovakia)
This album is available through Bandcamp in many digital formats including FLAC, mp3, Apple lossless etc. and as a factory pressed CD.